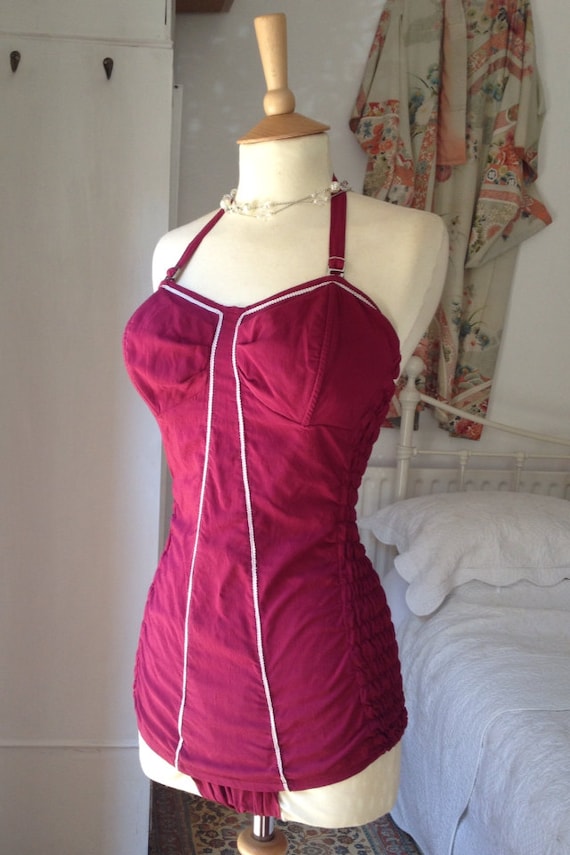 (This vintage swimming suit available
here
.)
So, here I am with my first Swim Sunday check-in. I went swimming after work on Thursday despite really not feeling well and almost failing to climb the stairs out of the underground. I struggled through 34 lengths and felt thoroughly demoralised and started wondering if the challenge was actually going to be too challenging. However, feeling the pressure of this post looming, I managed to squeeze in a second swim today, thanks to Graham taking Dulcie swimming at a different pool at the same time! (She won't let me do lengths if I swim in her vicinity.) And today I felt much better and managed 56 lengths and enjoyed every one of them. The tramp through the rain to get there and back was less enjoyable, as was being soaked through to my underwear. The walk home was also a step too far, physically, and I haven't been fit for much else since I got home. I almost knocked on my neighbours' doors because I was scared to be alone in case I died, that's how tired I was. So a lesson learned - take it easy(ish) and at least remember to spare enough energy for the journey home! But aside from exhaustion, I'm feeling great. I'm ahead of the game and have a few lengths stored up for weeks where I don't have a good-heart day where I can make it to the pool. I'm doing this, people!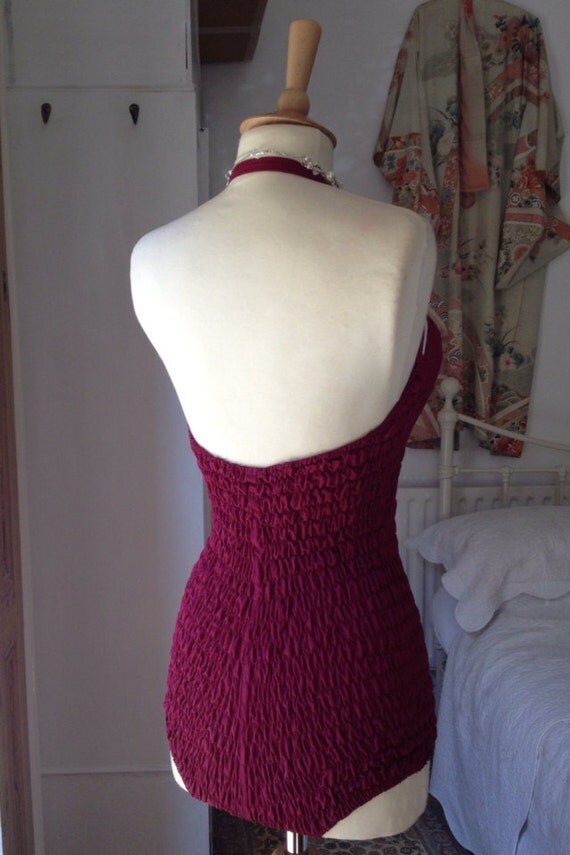 So here are my stats for this week. I'll repeat this in each Swim Sunday post, as much for myself as anyone else. I realise this probably isn't that exciting for my readers, but I need this to keep me motivated, I think.
Lengths swum this week: 90
Cumulative target for this week: 54
Total lengths swum: 90 (36 lengths ahead of schedule! Go, me!)

Cumulative target for next week: 109
Lengths needed to meet that: 19

Has anyone else been joining in? Care to share your progress, or lack of?