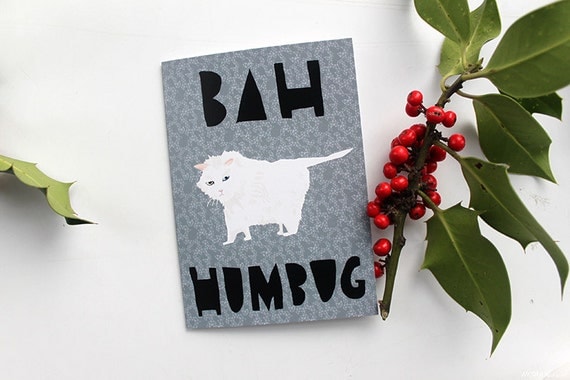 It's never a good sign when you find me blogging while the rest of my household is in bed. It took two hours for Dulcie to settle down to sleep tonight. They weren't wholly unenjoyable hours - we listened to some stories and snuggled up together and had a bit of a giggle - but I ended up falling asleep too, slept for an hour or so and then got up to brush my teeth, get changed, move to my own bed... Two hours later, still exhausted but unable to sleep. Grr. Things I am blaming for this: I'm hungry (or was, I just had some toast) and I'm pissed off at the world and everyone in it.
I bloody love Christmas, especially the pre-Christmas build-up, but it seems like my heart has an uncanny knack of going wrong/stressing me out every November/December and ruining it all. Plus it's much more horrible to be focussed on your inability to have children and your impending death (the norm for me) when everything about this season screams loudly about how different things are for other people. And I know they're not different for everybody and that lots of people hate this time of year and always have, but for a bona fide Christmas lover like me, it's just one more good thing to be taken away and trampled on by heart failure. And I'm pissed off about it. So there.
I've been off work for a couple of weeks already, I think, and now my doctor has signed me off until the end of the year. My Christmas "holidays" have kind of whimpered their way into existence and I find I've been on them without even realising. And, of course, I'm not really on holiday, I'm at home feeling too ill to do pretty much anything most of the time (a lot of this due to the medication I've had to go back on that apparently makes me better but always makes me FEEL worse) but it's still making the season feel like it's started off as a bit of a damp squib. And, you know, I'm actually managing to enjoy some things about my time off...and feel guilty for that too, naturally. I've been reading and sewing and mooching about on the computer and watching childhood TV favourites and films about male strippers that I'd never normally watch... And a lot of this is quintessentially Christmas, right? But all with the undertone of death and doom and despondency (but you can't keep an alliterative genius down) which, after the last three Chistmases (Christmasses?) is beginning to feel quintessentially Christmas too. And I hate that.
I've got my next round of tests the week before Christmas. Some of them have been booked for months (I knew, as soon as I saw the date, that I wouldn't manage to hold it together and remain remotely festive) and others have been tacked on recently since I've been doing stupid things like not being able to climb a flight of stairs without my heart trying to escape through my ears. And I guess the crappy timing of the tests could mean that all hope is not lost for the yuletide. If my results turn out to be OK, I could be buoyed up enough to get through the season with a smile on my face and a small space in my brain. But, barring a miracle (come on, just one tiny Christmas miracle, please?!) the results will never make me happy because even a significant improvement (unlikely) would still equate to a very bad situation overall. Looks like the positive-thinking ship has well and truly sailed for 2014, I'm afraid.
I don't think I realised how one bit of bad luck could ruin so many things that have nothing to do with it. Bring on another season of having my mortality and futureless existence rubbed in my miserable face. Bah humbug.
P.S. I'm trying to cheer up and I plan to keep trying!