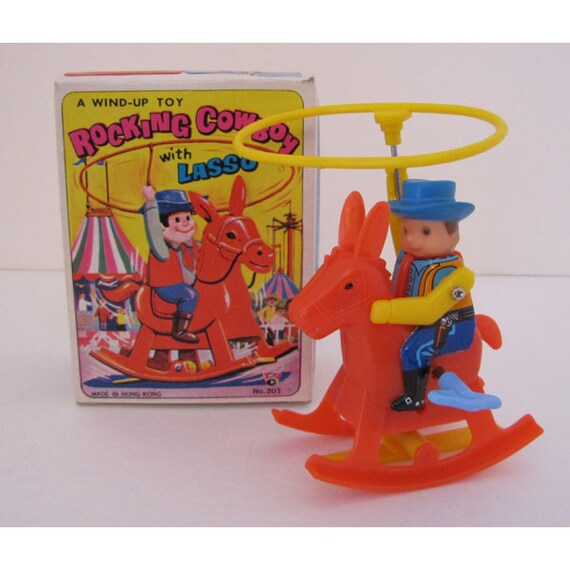 This lasso thrower is available here.
14th March 1988
Kerry is a baby Ga Ga
[There's a picture of a hand throwing a lasso round the word March]
Today I went to swimming. I went into the deep end again. I went on the chute. The second time I went on she held me untill until I got started then she let go.
15th March 1988
[lots of subtraction sums here with tens and units clearly marked!]
I am the cook in the Drummer and the cook. We made pigion holes. We wrote letters to people. I wrote one to Toby. One for Julia and one for Mrs Smith.
16th o Mach March 1988
[some cats and faces drawn here]
Today I wrote a letter to Mark, Lyndsey, Martha, Diana and William. All different letters of course. I wrote them at home. Martha McPhee did a pea and never flushed the lavee.
17th 17th March March
17th 17th March March
17th 17th March March
Tonight I went to brownies. At brow brownies I went for a walk. It was good fun. I went up to the warmer moriel [war memorial!] and back on my bike. I wrote a letter to Emma. Garry N came to play.
It is the 18th of March today
Today I drew a picture of twichy [my hamster] for a competition. At school we opened the postbox. I got 4 letters.
V.G. [looks like I was marking my own diary entries!]
19th March 1988
I wrote two letters to Lynn and Garry N. Diana and Toby phoned to ask if the letter was true. It wasn't.
V.G. V.G. V.G. V.G. V.G. V.G. V.G. V.G. VVVG
20th March 1988
Dear Donna I went to the beach. At the beach I fell down and hurt myself. I got five bruises on my knee. I went for two walks. I played rounders with Ruth and Jan. V.G.